Showing 1–40 of 60 results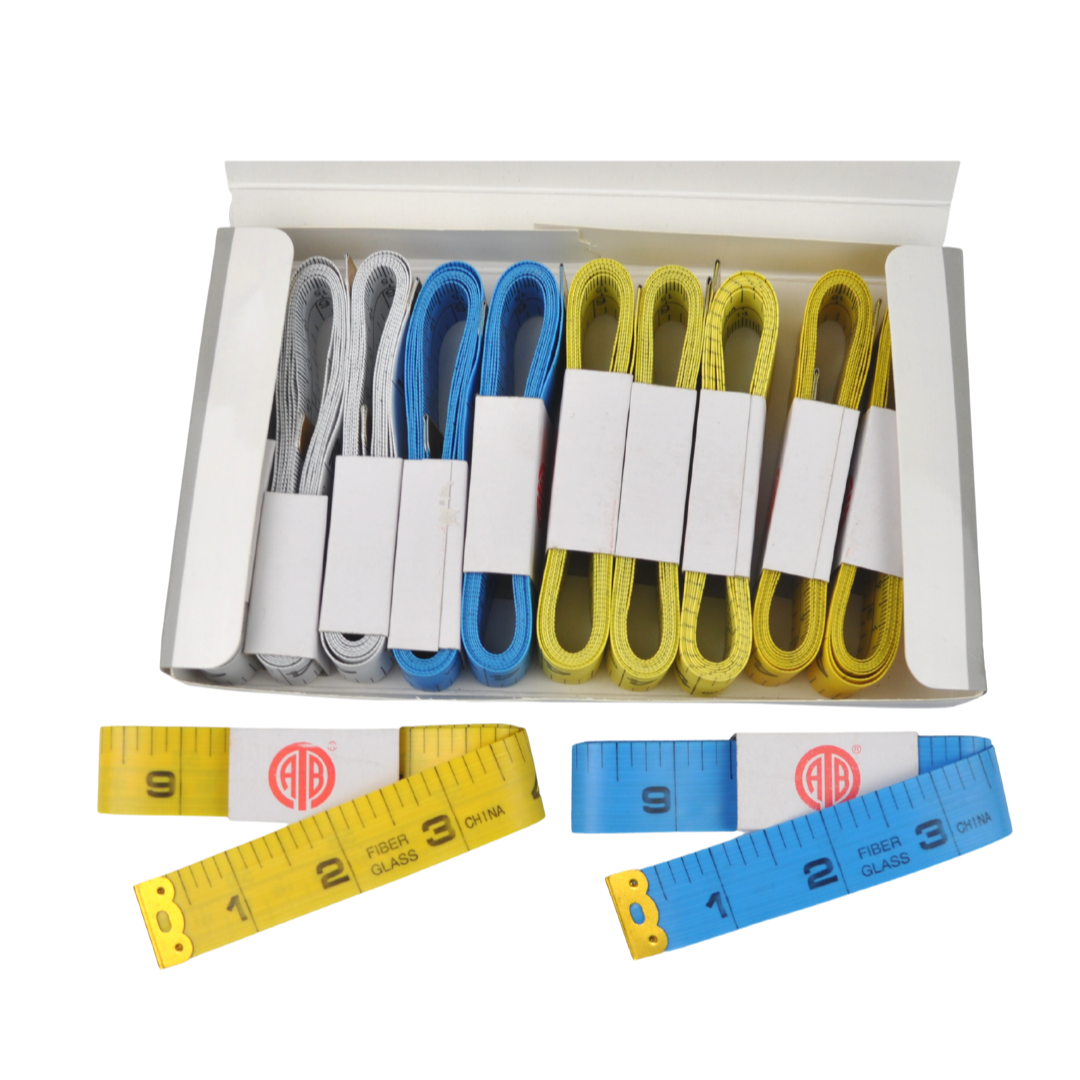 Quick View
MEASURING TAPE (INCH/CM) | ASSORTED (DOZ)

Loading..
Showing 1–40 of 60 results
Measure in-style with latest tailoring measurement tools
Measurements hold great significance in tailoring your dress or buying a fabric. The fitting of a garment depends on the accuracy of dimensions, so the tools used for the purpose should be reliable. If you are a sewer you should have reliable measuring tools at hand. There is a lot of portable tailoring measuring tools in different materials to supplement in carrying out your job flawlessly.
Error-free accurate measurement
Measuring tools are useful devices used to count data for tailoring. If you are a beginner or professional, you often need measuring seam, hem, or more. Their use is not limited to checking the dimensions, but also inspects the shape of the finished product.
Investment in a good measuring tape is a good deal. We are a tailoring measuring tools supplier with a large stock of inventive measuring devices.
We have high-quality devices to save you from hassle. Clear ruler, yardstick, French curved ruler, quilting ruler, hem measuring gauge, circle ruler, and many others guide your project. The tools are made from premium-grade clear plastic and wood to ensure durability.
You should include a couple of rulers and a measuring tape in your sewing kit if sewing is your hobby. This ensures the proper fitting of the garment.
Shop wholesale without frills
Albastakionline.com is an online Tailoring measuring tools wholesale supplier with a range of modern measuring tools. You can browse through the category and make sure you don't miss a quality product at the best price.