Showing 1–40 of 93 results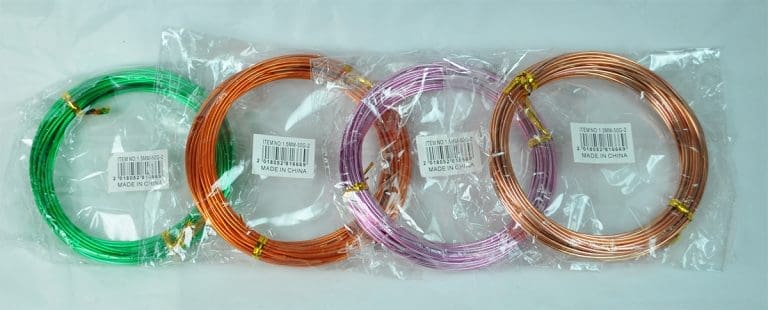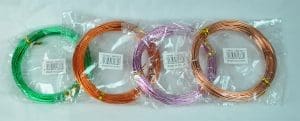 Quick View
ALU.WIRE:1.5MMX50GRM | (PCS) Colors/Variant photos are not yet uploaded for this item. Please make your inquiry through "Ask About This Particular Product" button if you wish to check the colors/variants before ordering.

Loading..
Showing 1–40 of 93 results
Twisted cords to craft beautiful projects
Chords or ropes are must-have accessories for any craft project. These twisty twines come in a variety. AlbastakiOnline allows you to choose the one that's right for your project.
The cord is a twisted twine used to craft beautiful DIY projects. A wide variety of ropes includes wholesale cotton cords in addition to nylon and flax. They are available in different thicknesses, colors, and sizes. Find the perfect size for your next project!
Different varieties
You may need wholesale nylon cords for creating jewelry pieces, beading projects, or any other craft.
With many different cords on the market, it's confusing to find the perfect twine to match your project color scheme. Our online catalog makes it easy! The store helps to make shopping easy. It narrows down your search based on type (i.e., braided), length, or color.
Affordable wholesale cords
The good news is that now you don't need to spend heavily on cords for upcoming crafting projects. We offer wholesale cords at unbeatable prices to meet all your craft needs. Find one that suits your project perfectly with the bulk cord supply from albastakionline.com. We provide wholesale cotton and synthetic cords at unbeatable prices.
Shop your supplies online
Do you need bulk cords but feeling the sting of high prices? Finding an affordable rope for a craft is always tricky. It feels overwhelming just looking at the rates of craft supplies on albastakionline.com. Browse the extensive range of wholesale cords and shop quantity for your business.