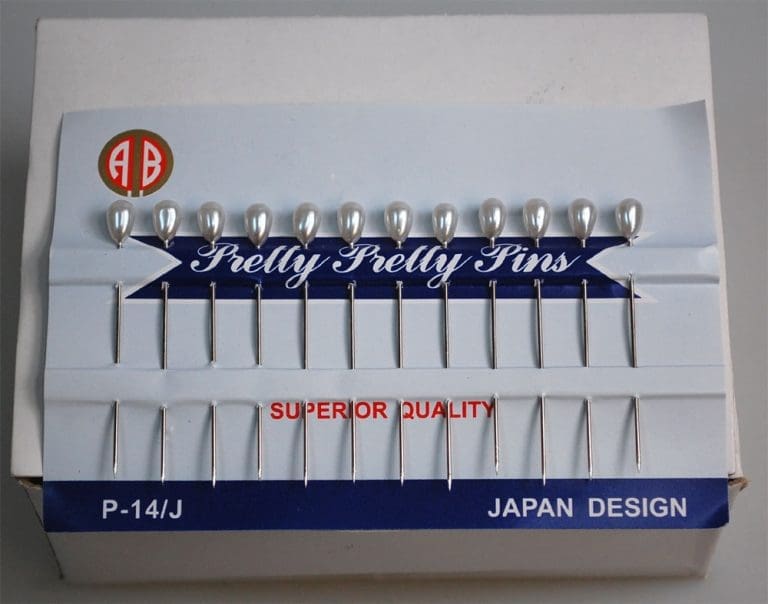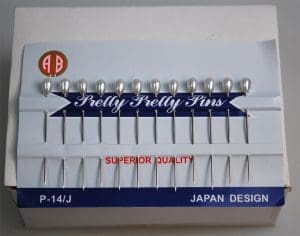 Quick View
PEARL PINS"MAB";5.5CM:20CRD | (BOX) Colors/Variant photos are not yet uploaded for this item. Please make your inquiry through "Ask About This Particular Product" button if you wish to check the colors/variants before ordering.

Loading..
Get the best sewing pins for all your sewing projects at wholesale
Pins are probably the smallest sewing tool that takes on big and important tasks in dressmaking. Their use is not limited to only holding the seams meant to be sewn, but it is a must-have product in your essentials kit.
Sew better with pins
A pin is a pointed fastening device made of three parts- a shaft, head, and the slender body ending in a sharp tip. There are different types of pins available at sewing pins wholesale supply stores to accomplish various tasks. Our online supplies store has plenty of pins with variable thickness, material, length, pinheads, and tips.
The must-have sewing tool
Straight pins and safety pins are the two most common types of sewing pins. The widely used pins in sewing projects are straight pins or hemming pins. These pins help in holding the fabric together and prevent it from shifting during cutting or stitching. Check straight pins wholesale supply for the best quality pins that every sewer should keep at hand.
Make the most of your sewing pins
The straight pins have beaded heads for greater visibility and ease of picking. You can even find varieties of them on straight pins wholesale supply stores. Lock pins and safety pins come to your rescue from embarrassing situations like a wardrobe malfunction. You must check our safety pins wholesale supply to find the most suitable one for your need.
All the pins on Albastakionline.com are corrosion-free and durable. Pick the type and length needed and be sure of high quality.