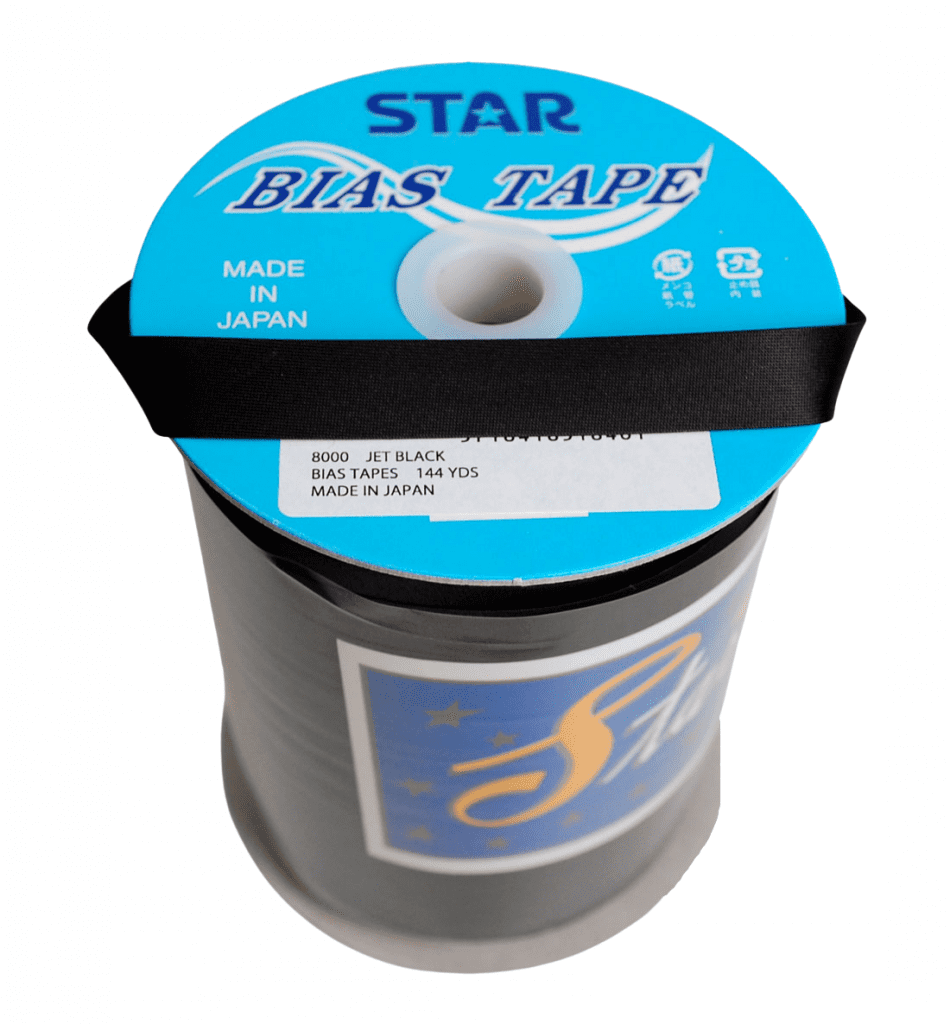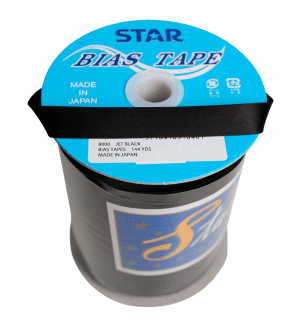 Quick View
SATIN FOLD BIAS TAPE:144Y | 1/2"X144YDS-JETBLACK (ROL)

Loading..
Bias Tape Wholesale Supplier
Find a wide variety of sewing supplies on AlbastakiOnline that includes beautiful bias tape to ennoble your designs. They are a great way to finish raw edges in style. They have a wide variety of high-quality fabric binding in a range of colors, fabrics, and sizes.
Get the right look with the right finishing touch
Bias tape is the garment accessory used to finish the neckline, armhole, or hem of clothing. Additionally, it also makes straps of bag and edges of quilts. These days, the bindings are also used for decorative purposes together with finishing the rough edges.
The bias tape wholesale supplier has a range of single and double-fold bias binding. The variable width bias binding creates intriguing accents in clothes with brilliant colors and fabrics.
You can braid them into straps for spaghetti or accent the dress with flat piping.
Sewing supplies for the creative designer
The latest design trend is to have one color of bias tape border contrast with a different color fabric. Stylists have used designer bias tape in gold and silver to make creative designs. They can create attractive lattice back patterns with contrast bias strips.
We've got supplies that meet the need of both expert and novice designers.
Easy, quick, and fun to use Bias tape at your fingertips!
AlbastakiOnline provides excellent hemming supplies that will excite and inspire you. Find the most suitable bias tape for your next project here.