Showing 1–40 of 47 results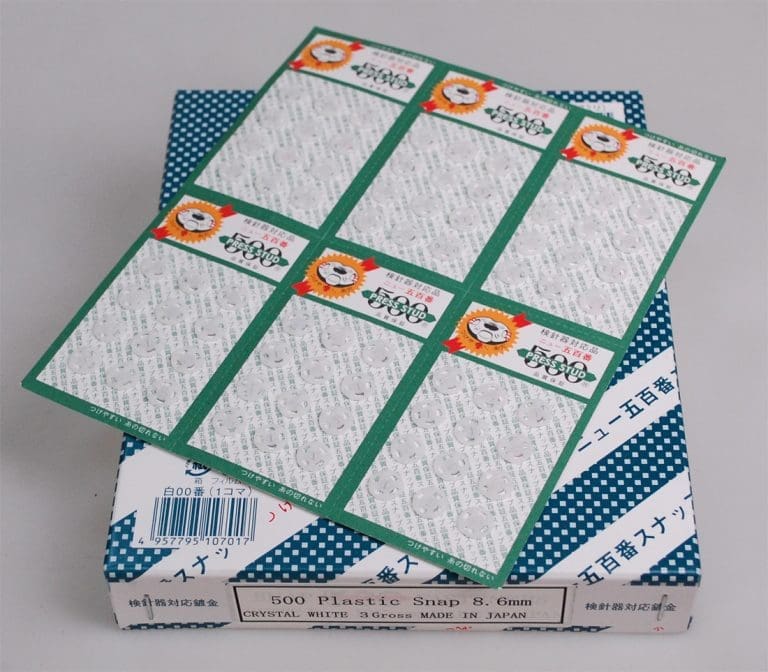 Quick View
PLASTIC PRESS STUDS:3 GRS/BOX | 8.6MM (BOX)

Loading..
Showing 1–40 of 47 results
Fasten your way to a successful project
Sewing fasteners hold fabrics in place and decorates your clothes. Fastening products wholesale supply allows you to buy varieties of them for your fashion project for a perfect finish. AlbastakiOnline has a great selection of essential fastening accessories at their online tailoring store to help you in finishing your project. The collection is overwhelming for sewers.
The best fastening products to produce quality garments
Fasteners are mechanical devices having functionality and aesthetic element. It secures the seams of the fabric together and easily styles garments. Buttons and zips are the most used fasteners. They can be decorative or functional, so this expands the area of their use.
Our sewing fasteners wholesale supply have a broad collection of temporary fastening devices, including press studs, separating and invisible zipper, hooks & loops Velcro closure. There are invisible zippers for skirts. The ease of opening and closing makes snap buttons versatile for garments as well as bags.
The use of zippers on jeans and jackets not only helps with enhanced functionality but also provides stylishness. All the fastening devices are made from high-quality material to ensure durability. Our hook and eye fasteners wholesale supply offers a high level of convenience.
From buttons to buckles, find the perfect fastener
Finding an appropriate fastener for your project just got a whole lot easier with our extensive range. We also deal in tailoring accessories like seam tapes for finishing hemlines, binding tape, twill tapes, ribbon, and piping to give fine finishing to the dress.