Showing 1–40 of 306 results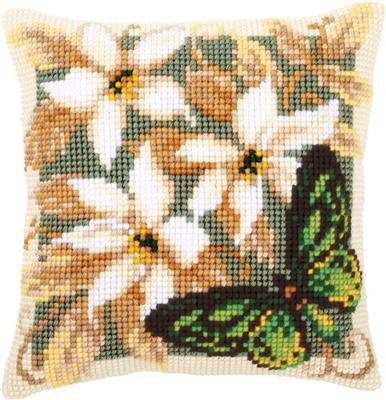 Quick View
CROSS STITCH CUSHION KIT | VERVACO (PCS)

Loading..
Showing 1–40 of 306 results
Stitchery Kits Wholesale Supplier
Stitchery kits foster a love for crafting in DIY enthusiasts. It is a great idea to get these. The kits are equipped with the essentials required for stitch craft. AlbastakiOnline have the best sewing supplies to prepare you for your first project.
Embroider your unique designs
DIY embroidery kits come with a colored printed pattern. It helps crafters give an idea of the colors to use on each area with this colored pattern. Sets include color threads, embroidery needles, and adjustable embroidery hoops to stretch the fabric. You can wash the finished craft with water to remove the inked patterns. Furthermore, you can buy a cross-stitch kit with the printed tapestry.
The best embroidery kits
AlbastakiOnline offers DIY kits for beginners as well as experienced users. Stitch kits wholesale supplier not only has the best collection but they give a discount.
You can make décor for your room or table regardless of your artistic ability with the help of them.
An all-in-one kit can also make a unique and fun gift for friends and kids. There are clear and concise steps for each stitch, which makes it more engaging. Now it's time to take pride in your neatness.
Create your masterpiece with our kit
The kits combine high-quality components with gorgeous designs. They are graded according to the skill level. Since we are the stitchery kits wholesale supplier, assure to get the lowest prices on the internet. Play with the colors and see how similar shades add depth to the pattern.