Showing 1–40 of 133 results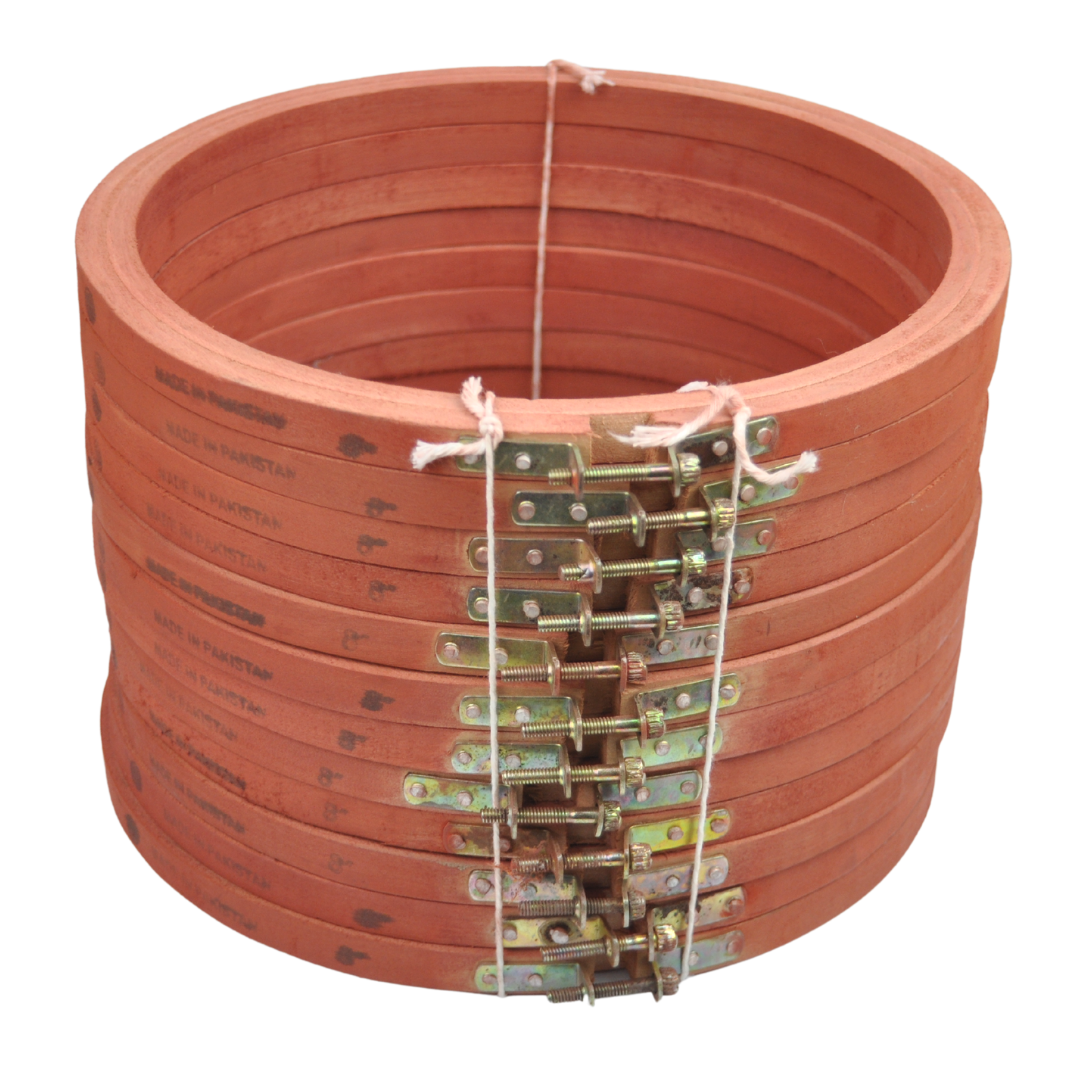 Quick View
WOOD EMB.HOOP-8" | (DOZ)

Loading..
Showing 1–40 of 133 results
Embroidery Hoops And Frames Wholesale Supplier
Getting started with embroidery requires a couple of embroidery frames at hand. Walk into the virtual store at Albastakionline to pick up some from the many. You can choose from a wide selection of embroidery hoops for your small or large project. The pricing offered here can help you save a lot of money when you buy from this site.
The ultimate embroidery resource
The fabric used for embroidery is very flexible and needs to be stretched by an embroidery hoop to stabilize it. Stretching will prevent wrinkles on the fabric while embroidering and keep the stitches neat. Also, it helps in preventing wrinkles and puckering due to your stitches later.
The inner ring is covered by fabric, and the outer ring is screwed on top of both. It should be tight as a drum when the fabric is pulled evenly through the hoops.
Need a hoop? Get the perfect one here!
A high-quality embroidery frame can withstand much wear and tear. They may be from wood and hardware of exceptional quality.
Every frame on Albastakionline.com is checked for gaps and irregular shapes to ensure a high standard.
You may also find super large hoops with an embroidery hoop wholesale supplier. That makes it easier to hold the fabric in embroidering a super-size project.
Being an embroidery frames wholesale supplier, we carry a range of bamboo hoops, flexible plastic hoops, and Q snap frames in different sizes. Regardless of whether you are a beginner or expert in embroidery, we have the best quality embroidery Hoop for you.